Rappler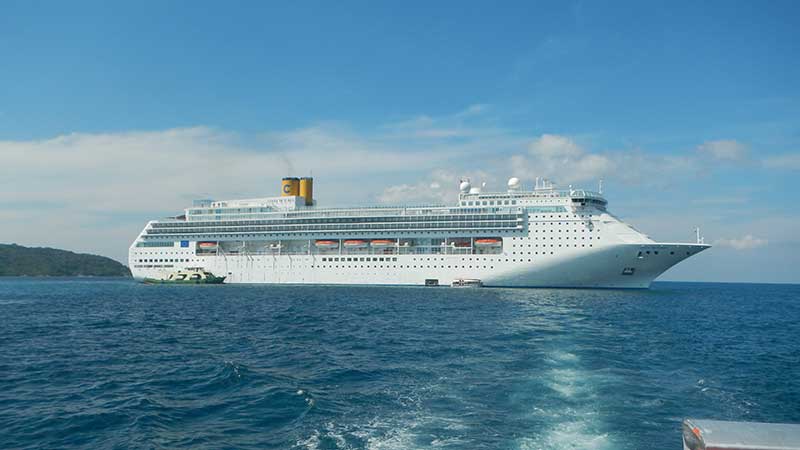 SAIL AWAY. Sometimes, it's not just about where you're going. Photo courtesy of Nikka Sarthou-Lainez
Before embarking on my first cruise, I had the impression that this type of traveling was only popular among the much older crowd. It's probably because I haven't come across cruise-goers from my generation—most were from my parents' era.
Still, I grabbed the opportunity to go with them on a two-week holiday touring the Mediterranean by sea. That was years ago. More recently, my whole family went on a 5-day Asian cruise that journeyed along the Southeast Asian region.
Although I have been to a couple of cruises, I'm still no expert, but I believe I have earned enough experience to share these tips for first-time cruise-goers:
1. Pick your ship's personality
YOUR TRAVELING STYLE. Pick a cruise vacation to suit your lifestyle
Different cruise liners have different personalities. Once you have decided on your destination, you need to choose the best cruise that fits your style.
For the extravagant traveler, go for one of the luxury liners such as Silversea, Seabourn, and Crystal Cruises, some of which have itineraries that let its guests travel around the world for a hundred days.
Expect no less from these mammoth ships, as you'll be assured of first-rate facilities and service. On the other side of the spectrum, budget travelers need not worry since there are a number of affordable cruise lines like Carnival and Celebrity Cruises. While for those traveling with kids, there's the Disney Cruise Line that is likely to be a hit with the young ones.
2. Fix your travel documents
The thing I enjoy most about going on a cruise is hopping from one country to the next—all in one travel experience. The downside though is making sure to have all the necessary visas for each stop.
When we took the Mediterranean cruise, we had to apply for several visas months before our departure date. As for the Asian cruise, our route didn't require any visa. It's best to ask your travel agent about the requirements or check for yourself, if you can.
3. Either book early or spring for last-minute deals
Most cruise liners have early-bird packages (six to nine months before sailing date) for those who book early. Or if you have a flexible schedule and have no passport or visa constraints, you could do it a couple of weeks before the departure date when you can find slashed-down fares, although cabin selection might be limited.
4. Befriend the crew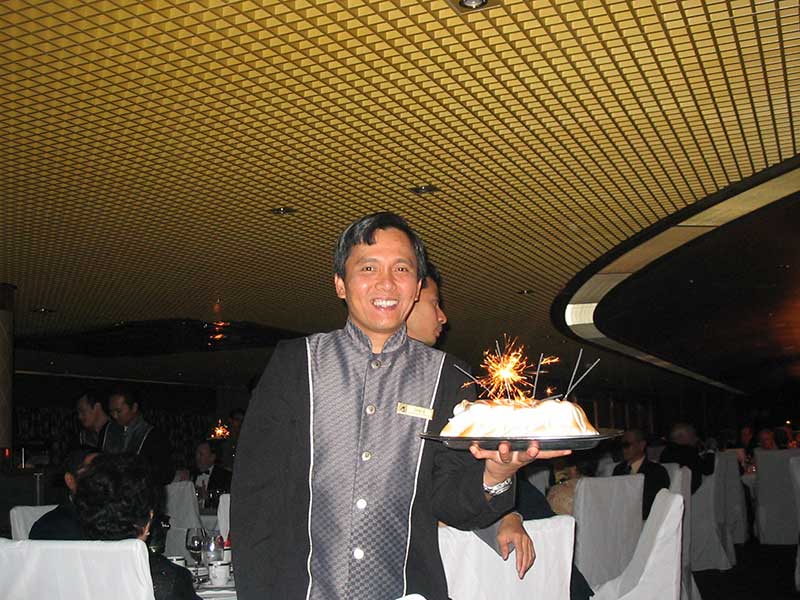 NEW FACES. Don't forget to say hello. Photo by Nikka Sarthou-Lainez
Going on a cruise means considering the ship to be your home for the next few days or so. Like your actual residence, it would be nice to get to know your neighbors—in this case, the crewmembers who you would most likely encounter while in the vessel. It wouldn't hurt to return their smiles or do some small talk and make new friends along the way. Some of them would even volunteer additional information or tips to make your stay more pleasurable.
In both cruises I joined, I met quite a number of Filipino crewmembers that were assigned in either the kitchen or bar. Once we realized that we were kababayans, we exchanged pleasantries in our native language and some of them even offered perks like complimentary drinks. It was a nice gesture that made me feel more at home and welcome.
5. Relish days at sea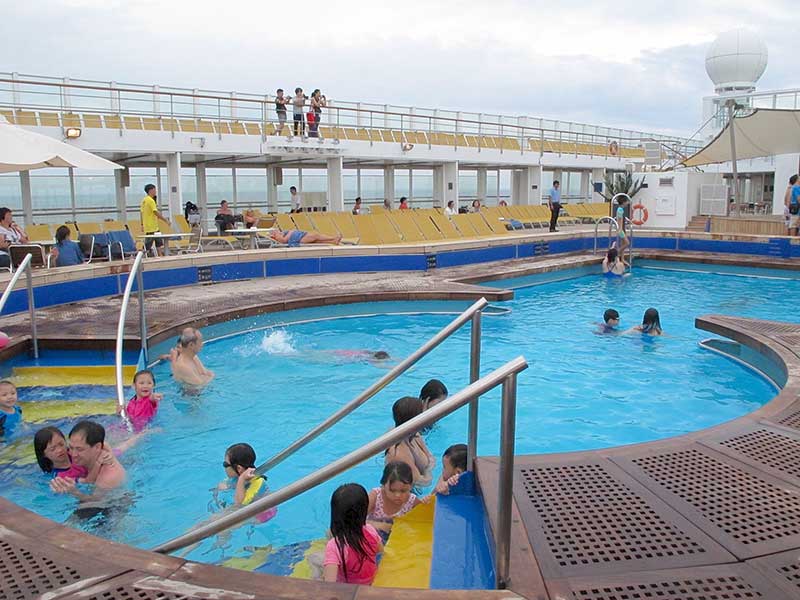 EXPLORE. Some days, it's nice just to stay on board. Photo by Nikka Sarthou-Lainez
There are times when you would be stuck on the sea vessel for the entire day without getting a chance to set foot on land. During such days, study the daily newsletter that the liner provides and check out the activities listed in the program. Don't worry about getting bored because there will be lots of entertainment on board like musical acts and other shows.
Be sure to also pack your swimsuit and workout wear for days like these so you could get a good workout at the gym or a leisurely swim in the pool. Another option is to indulge in one of the spa's massage treatments.
6. Attend ship lectures
Although you would basically find all the information you would need in the daily newsletter that will be delivered to your cabin, it would still be useful to be present during the lectures about embarkation/disembarkation and other related matters. You would get some guidelines there and a chance to clarify concerns, if any.
7. Bring formal wear
In some cruises, guests would be required to dress up during captain's dinner or formal night (make sure you secure a table beforehand so you can sit with your travel companions). The meals are somewhat upgraded as well. We had a couple of food choices from the menu but the lobster was a no-brainer for me.
8. Book your own tours
Cruise liners usually offer tours for each destination included in its itinerary, but I discovered that you would get a better deal if you directly book the excursion yourself through one of the tour operators at the port. When we docked at Phuket during our Asian cruise, several local guides approached us and offered tour packages at lower rates compared to the cruise liner.
9. Take a break from technology
These days, most people are glued to their smartphones, tablets, and laptops—and I'm guilty of that as well. But I was forced to detach myself from my gadgets during my last cruise since the mobile signal was intermittent and there was a charge for using the onboard Internet. It made me focus on my actual travel experience since there were fewer distractions.
10. Sign-up for cruise clubs
Most cruise liners have its own version of frequent cruiser programs where you can apply for free and earn points or other benefits with every trip. Who knows, maybe next time you travel on the same liner, you would get a fruit bowl to welcome you onboard or maybe even a nice bottle of wine. 

Photo of cruise ship sailing to Alaska  via Shutterstock